Bryan Lee O'Malley
---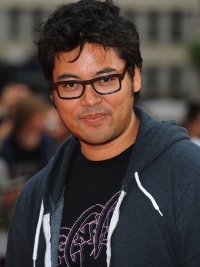 Bryan Lee O'Malley was born on February 21, 1979 in London, Ontario, Canada. Growing up, he realised that he his love of creating comics was the only thing in his life that he continually wanted to do, and decided to make it his vocation. He has pursued other interests such as film making in college, and creating music under the name Kupek.
O'Malley started his career in comics by doing illustrating and lettering work for Oni Press, then went on to release his first OGN,
Lost at Sea
, also through Oni. These set the stage for his next project, which would become his main vocation for the next six years.
Scott Pilgrim
was that next project, a character he named after a song of the same name by a Nova Scotia band called Plumtree. The culmination of the series saw the final volume released,
Scott Pilgrim's Finest Hour
, alongside the motion picture
Scott Pilgrim Vs. The World
collecting the entire six volumes into a two hour presentation. There is also a video game based on the series.
O'Malley currently resides in Los Angeles with his wife, fellow cartoonist Hope Larson.
[Source]
Author's Comment:
The initial inspiration was a song called 'Scott Pilgrim' sung by a band from outback Nova Scotia that I used to really like called Plumtree.So I got to thinking about the song, and the band had broken up and I wanted to do a little tribute to them. I thought, 'Who is this character? Who would this character be?' And at the same time I've always played video games and read a lot of Japanese comics, things like that, so I wanted to kind of bring those things into my world.
Nationality:
Canadian