Joyce Lankester Brisley
---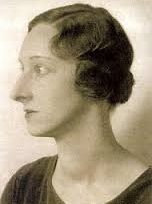 Joyce Lankester Brisley was an English writer and illustrator. She is most noted for her
Milly-Molly-Mandy
series, which were published between 1928 and 1967.
Brisley wrote and drew books from an early age; she had her first fairy story published in a children's paper at the age of thirteen. She studied at art school and, when she was twenty, had pictures hung in the Royal Academy. However, she enjoyed writing and illustrating stories best, and the
Milly-Molly-Mandy
series deservedly became her most well-loved and famous creation.
Brisley had two sisters who were also illustrators: Nina.K.Brisley, and Ethel C Brisley. All three sisters illustrated postcards for Alfred Vivian Mansell, with Nina and Ethel becoming quite prolific. Brisley died in 1978 at the age of 82.
Nationality:
British