Chris Colfer
---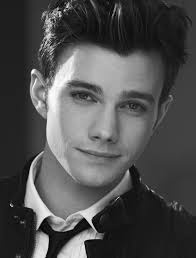 Christopher Paul Colfer was born in Clovis, California, on May 27th, 1990. He grew up performing in community and regional theatre and was very active throughout high school: he was involved in drama, was the president of the writer's club, was editor of the school literary magazine and was a speech and debate champion.
At the end of his senior year, he wrote, directed and starred in a musical spoof of
Sweeney Todd
, titled
Shirley Todd
, at the end of his senior year.
While pursuing a career in film and television, he worked mornings before school in the cafeteria as a cookie scooper and summers as a clerk at a dry cleaners. He currently plays Kurt Hummel in the successful television program show, GLEE. He is also the author of a popular series of middle-grade fiction books entitled
The Land of Stories
.
Colfer currently resides in Los Angeles with his cat, Brian, and his golden retriever, Cooper.
Nationality:
American