Danielle Paige
---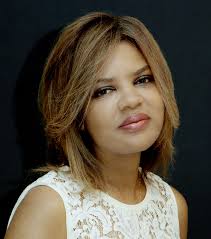 Danielle Paige is a graduate of Columbia University and currently lives in New York City. Before turning to young adult literature, she worked in the television industry, where she received a Writers Guild of America Award and was nominated for several Daytime Emmys.
Author's Comment:
It was a thrill for me to write Dorothy Must Die. As a fan of the books, Oz felt like sacred ground. But stepping onto The Yellow Brick Road I saw a million other possibilities stretching out in front of me, some darker and twistier than the Oz we are used to, and I couldn't resist. Here are some other trips down the Yellow Brick Road that I love:
The Wizard of Oz
(1939, movie)
I was smitten from the very first notes of "Over the Rainbow." The movie is just perfection. I have seen it so many times it's almost embarrassing. It's epic and timeless. And I still literally stop whatever I'm doing and watch when I see it on screen, because it's just that good.
Wicked: The Life and Times of the Wicked Witch of The West
(1995, book)
Love! I bow to Gregory Maguire! Recasting the Wicked Witch of the West as truly misunderstood, instead of evil, was just a stroke of genius. And the musical is just as satisfying. (I was lucky enough to see it on Broadway with Idina Menzel and Kristin Chenoweth. Just a fabulous production.)
Return to Oz
(1985, movie)
It borrows so many deliciously creepy and quirky details from the Baum Books and makes up some new ones of its own. Seeing Mombi and her closet of interchangeable heads floored me.
Nationality:
American