Alyson Noël
---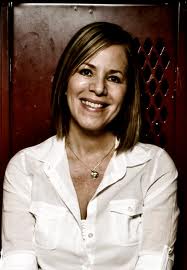 Alyson Noël is the author of many books for teens, including the bestselling series,
The Immortals
. Her books have been published in thirty-five countries and have sold millions of copies around the world. She lives in Orange County, California, which forms the backdrop of
The Immortals
series.
Before becoming a writer, Alyson tried many other professions including babysitting, admin assistant, jewellery maker, hotel desk clerk and many years as a flight attendant. She has lived in Mykonos, Manhattan and of course the OC but her favourite city is Paris. If Alyson could travel back in time she'd visit Renaissance Florence, but only if she could take her modern-day grooming habits! Alyson is an eternal optimist, who always believes in silver linings.
Author's Comment:
Did you always want to be a writer?
Well first I wanted to be a mermaid, and then a princess, but the day I finished my first Judy Blume book I knew I wanted to be a writer. I was always an avid reader, starting with
Green Eggs and Ham
, and progressing through
Charlotte's Web
, and all the
Little House on the Prairie
books. But it was
Are you there God? It's me Margaret
, and
Deenie
, that felt like they were written just for me, and my friends, and all the things we were going through. Those books made me realize how a story could be so much more.
Nationality:
American