Lyn White
---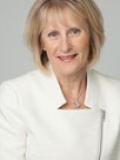 Lyn White has been a primary school teacher-librarian and English as a Second Language (ESL) teacher for more than twenty years and recently completed postgraduate studies in Editing and Communications at the University of Melbourne.
Lyn is passionate about children's literature, committed to developing life-long reading habits in children, and has great expertise in engaging students with quality texts and teachers with relevant high quality resources. Her work with refugee and migrant children motivated her to create a series that spoke of their experiences, and led to the
Through My Eyes
series.
Author's Comment:
Australia is home to many refugees and displaced people and we were mindful of the need to show due respect to their cultures and experiences. The integrity of our authors and their exhaustive research has been invaluable in meeting this challenge. This series aims to pay tribute to children whose worlds have been changed forever. I believe we have achieved this aim as each author has created a story that is primarily about the culture and identity of their character, and while there are certainly bleak moments in each story, the overriding sense is one of hope and triumph over adversity.
Nationality:
Australian