Yvette Poshoglian
---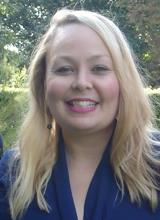 Yvette Poshoglian has always worked with words in some form or another. She began her career in book publishing, before becoming a writer and a journalist. She is now a full-time English teacher at a public high school in south west Sydney and her students inspire her on a daily basis!
Yvette considers herself lucky enough to do two things that she loves: teach and write. Writing the
Ella and Olivia
series allows her to channel her inner five-year-old, and researching the
My Australian Story
set on Cockatoo Island took her back in time to a very tough period indeed for young girls.
She holds a Bachelor of Arts in Government and International Relations and English Literature from the University of Sydney, as well as a Bachelor of Teaching in Secondary Education from the University of Technology, Sydney (UTS) and a Graduate Diploma in Journalism from UTS.
Aside from writing and teaching, Yvette also loves donuts, motivational sports movies and messing about in boats.
Author's Comment:
If a story holds you and won't let go, do what you can to bring it to life. My story about Cockatoo Island found me – I just mucked in the best way I could and began to research everything I could possibly get my hands on. The hardest thing was connecting the dots in the history of the colony and then setting a context for my story. But I felt compelled to see it through to the end – I felt I owed it to the girls of Biloela.
Nationality:
Australian