Tiffiny Hall
---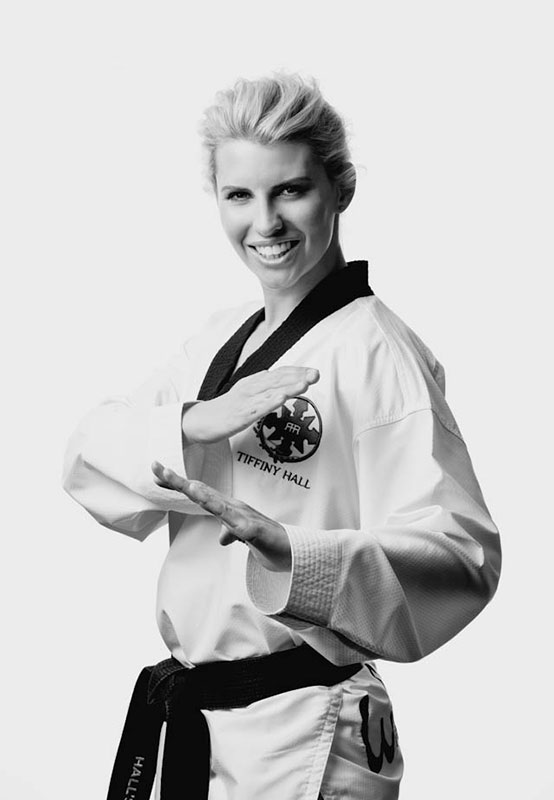 Fifth Dan Taekwondo black belt, athlete, Logie-nominated television personality, trainer on Australian television's The Biggest Loser – there is no doubt Tiffiny Hall has many titles tucked under her black belt. Tiffiny has a Bachelor of Arts (major in Media and Communications) and a Diploma of Modern Languages in French from the University of Melbourne. She worked as a print journalist before writing her first health books, Weightloss Warrior, Fatloss for Good and The Lighten Up Cookbook. Tiffiny is a popular speaker at schools and White Ninja is the first book in the Roxy Ran series for younger readers.
Author's Comment:
Q: How do you stay fit and healthy all the time?

A: Taekwondo. Taekwondo is the right 'fit' for me. You have to find the right 'fit' for you – the type of exercise you love and doesn't feel like exercise at all. Some love gym, running, dance, group fitness. Whatever it is just make sure you are consistent and enjoy it. Also try to be a health ninja 80% of the time and a naughty ninja 20% of the time. I stick to the 80/20 rule and it works for me. I can't live without treats so I think it's important not to deprive.
Nationality:
Australian