James Patterson
---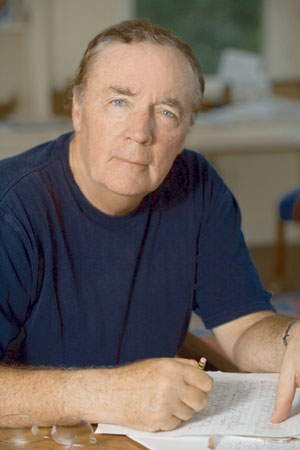 American thriller author James B. Patterson was born in Newburgh, New York on March 22, 1947. He received a Bachelor of Arts in English from Manhattan College, along with a Master of Arts in English from Vanderbilt University. He is best known for his series about fictional psychologist Alex Cross, the Alex Cross series, but has also written the Michael Bennett and Women's Murder Club series for adults, the Maximum Ride, Daniel X, and Witch and Wizard series for children and young adults, as well as many stand-alone thrillers, non-fiction and romance novels.
In 1977 Patterson's debut novel, The Thomas Berryman Number, received crime fiction's highest achievement: the Edgar Allan Poe Award (specifically in the category of Best First Novel). From his James Patterson Pageturner Awards (which rewarded groups and individuals for creative and effective ways of spreading the joy of reading) to his website www.readkiddoread.com (which helps adults find books that kids are sure to love) to his regular donations of thousands of books to troops overseas, Patterson is a lifelong champion of books and reading.
He currently lives in Palm Beach, Florida, with his wife, Susan, and their son, Jack.
Author's Comment:
A few years ago, I realized my son, Jack, didn't exactly love books. We'd always read to him as a baby, and he was beginning to read for school. When he got home, him going to the shelf and picking up a book was about as likely as his pulling out a notebook and solving quantum physics problems... So Sue and I took it on ourselves to fix the problem if we could. Starting that summer, and every summer since, we went out and found books that I was pretty sure he'd not just read, but would love to read. That was a big part of the inspiration for ReadKiddoRead. But, more than that, the experience with Jack got me writing books that I hoped he and other kids would love to read. Before then, I'd always written books just for grown-ups.
In fact, one of my proudest moments as a writer was when I passed him the manuscript of The Dangerous Days of Daniel X. Not only did he like it, he told me it was his favorite... Jack got me writing books that I thought other kids would love. To contribute a few books that hopefully, will make kids readers for life.
Nationality:
American