Jacqueline Harvey
---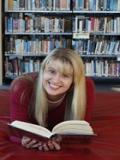 Jacqueline Harvey's bestselling 'Alice-Miranda' series began as an idea for a picture book but it soon became apparent that this perpetually positive seven-and-a-quarter-year-old had a lot more to say. The series has been published internationally and has been shortlisted for children's book awards in Australia. Her first and only picture book, 'The Sound of the Sea' was an Honour Book in the 2006 Children's Book Council Awards.
Jacqueline has spent most of her working life teaching in girls' boarding schools and has been a Deputy Head and Director of Development. She is passionate about improving educational outcomes for Indigenous students. She currently resides in Sydney with her husband Ian and is working on Alice-Miranda's next adventure as well as an exciting spin-off series for younger readers about a sweet little girl called Clementine Rose.
Author's Comment:
Q: Do you have particular aims with each Alice-Miranda novel? A lesson you would like to put across?
A: It hasn't been a conscious decision for there to be a moral or lesson in the books but Alice-Miranda's naive goodness tends to reveal ideas or values that might be seen as lessons. She treats people very fairly and always looks for the good in everyone. While some may think this unrealistic, I find writing her character incredibly uplifting and positive of itself. I was recently in New York and met a highly regarded literary agent who said that, 'Alice-Miranda is the best version of who you would want to be.' I hadn't ever thought of her like that but I adore his description and hope that she lives up to it.
Nationality:
Australian