Seaside Rescue!
---
by
Pip Jones
(Author)
Ella Okstad
(Illustrator)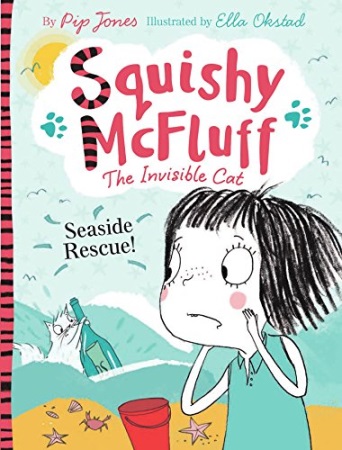 BOOK SHOP
Ava danced round her room,
Shouting: "Hip hip hooray!
It's holiday time!
And we're going today!"

Ava is excited to be going on holiday to the seaside. But with Squishy McFluff, the mischievous invisible cat coming along things are bound to get very, very silly...