Bookmarks Are People Too!
---
by
Henry Winkler
(Author)
Lin Oliver
(Illustrator)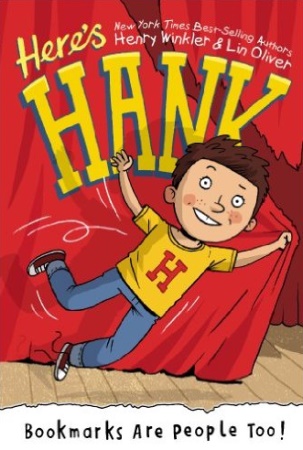 Henry "Hank" Zipzer doesn't try to be funny, but he somehow always makes the kids in his class laugh. He's pretty bad at memorizing stuff, and spelling is his worst subject. (But so are maths and reading!)

Hank's class is putting on a play, and Hank wants the part of Aqua Fly, but every time he tries to read the script, his brain swirls and he can't read his lines. Hank might not believe he has it in him to be the star of the show, but when his enemy, Nick McKelty, freezes during the performance, it's up to Hank to step in and save the play!