Not-For-Parents New York City
---
by Lonely Planet (Author)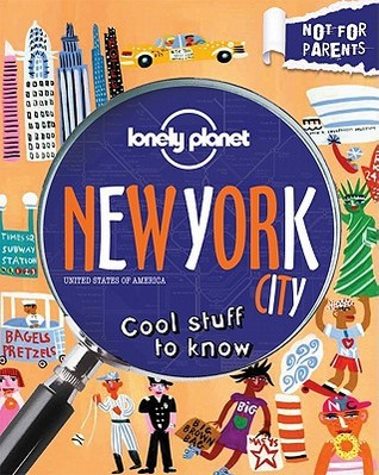 This is not a guidebook. And it's definitely 'not-for-parents'. It is the real inside story about one of the world's most famous cities: New York. In this book you'll hear fascinating tales about towering skyscrapers and deep subways, and the Yankees loudest fans.

Check out cool stories about hot dogs and snapping alligators, bulls in the stock exchange and sports on the street. You'll find superheroes, famous battles, cops, cooks, and millions of rats.

Which lady moved to New York from Paris in 350 pieces?
Did Martians really invade New York in 1938?
Which skyscraper was meant to double as an airship dock?
Would you like to spend a night inside an elephant?

This book reveals a New York City your parents probably don't even know about. Featuring over 12,000 words and 400 photos, maps and illustrations, Not-For-Parents: New York City opens up a world of intriguing stories and fascinating facts about one of the world 's most exciting cities.