Not-For-Parents London
---
by Lonely Planet (Author)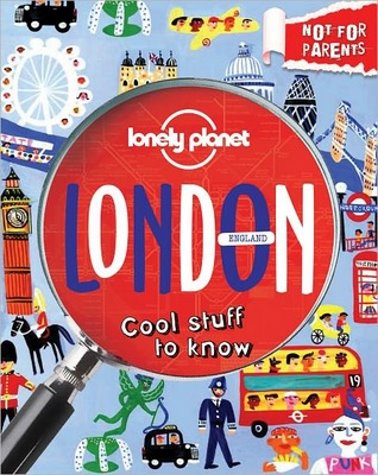 This is not a guidebook. And it is definitely 'not-for-parents'. It is the real, inside story about one of the world's most famous cities — London. In this book you'll hear fascinating tales about famous and infamous people, creepy underground places, dark history and strange characters galore.

Check out cool stories about graffiti artists, murdered princes and people from all over. You'll find royalty, punks and sleuths, and some amazingly weird food.

Heard about the abseilers who wash a clockface for a living?
Would you want to eat jellied eels?
How could anyone be lucky to be beheaded?
Whatever does 'this is my trouble and strife' mean?

This book shows you a London your parents probably don't even know about!