Angels Twice Descending
---
by
Cassandra Clare
(Author)
Robin Wasserman
(Author)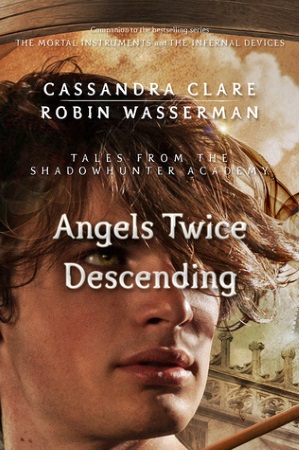 96
Published: 2015

Shop this book
Simon's journey to become a Shadowhunter nears its end as his Ascension ceremony draws closer.
This standalone e-book exclusive short story follows the adventures of Simon Lewis, star of
The Mortal Instruments
series, as he trains to become a Shadowhunter.
Tales from the Shadowhunter Academy
features characters from Cassandra Clare's
Mortal Instruments
,
Infernal Devices
, and the recent
Dark Artifices
and
Last Hours
series.