Hilda and the Troll
---
by
Luke Pearson
(Author/Illustrator)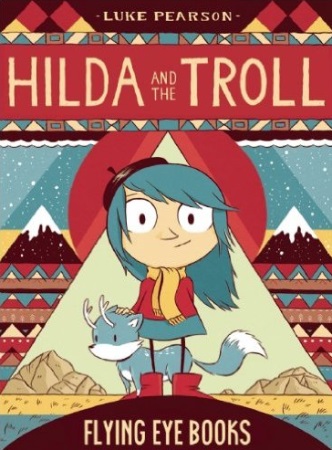 40
Published: 2010

Shop this book
While on an expedition to illustrate the magical creatures of the mountains around her home, Hilda spots a mountain troll. As the blue-haired explorer sits and sketches, she slowly starts to nod off. By the time she wakes up, the troll has totally disappeared and, even worse, Hilda is lost in a snowstorm. On her way home, Hilda befriends a lonely wooden man, and narrowly avoids getting squashed by a lost giant.
Please Note:
The first volume in the
Hilda
series has also been published under the title,
Hildafolk
.


Recognition: British Comic Awards - Young People's Comic Award (2012)