Ruler of Beasts
---
by
Danielle Paige
(Author)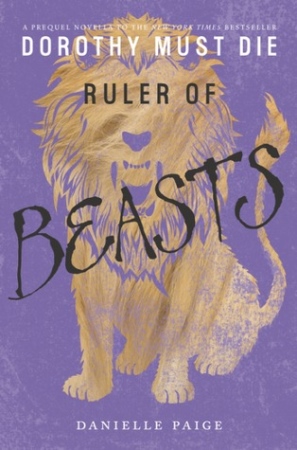 Companion book
Pages: 84
Published: 2016

Shop this book
When the Cowardly Lion set off for the Emerald City in Frank L. Baum's
The Wonderful Wizard of Oz
with Dorothy and the others, he sought courage above all else. This digital original novella is the sixth installment in the prequel arc to the edgy and thrilling
Dorothy Must Die
series, and is the Lion's story after he got what he's always wanted.
The Lion's wish has finally come true – he is the courageous ruler of the forest and all of its beasts. But the Lion is bored – he misses the days of his adventures with Dorothy, the Tin Woodman, and the Scarecrow.
When Glinda the Good Witch shows up unexpectedly and tasks him with a mission back in the Emerald City, he jumps at the chance to do something exciting, even though he knows she's not telling him the entire truth.